Market Missed Opportunities
7/11/2015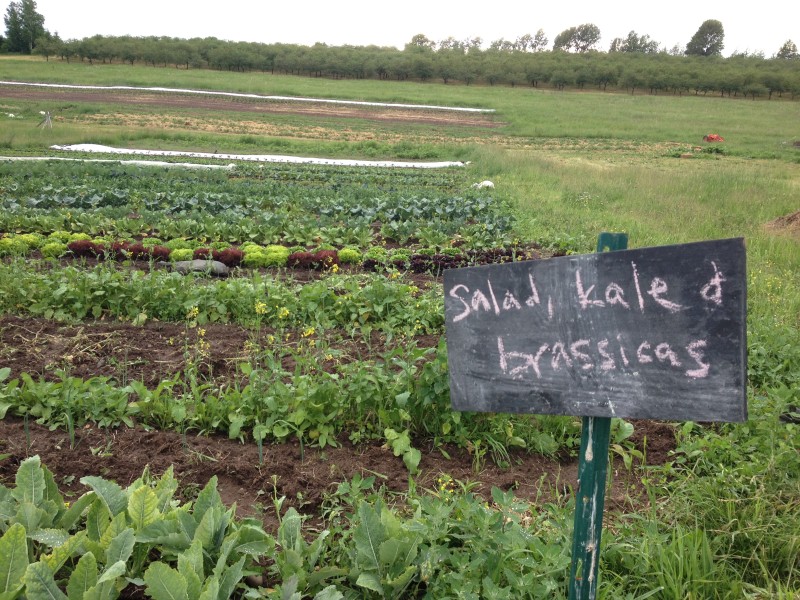 I am lucky in that I am surrounded by delicious food everyday. I get to cook it and eat it as part of my career. But in the shadow of that abundance is the overwhelming awareness that an estimated 20% of our population does not have enough to eat.
This is infuriating especially when confronted with the most recent studies report that each year we throw away about 40% of our food and that food is disposed of at a cost of roughly $100 billion per year.
That waste stems from many sources: pitching leftovers from large portions, grocery stores being forced to throw away food that is expired but not spoiled, food forgotten in the back of the fridge, slightly blemished food deemed not fit for consumption by retail stores.
A lot of work is being done on a systematic scale to divert this food from the landfill and to food banks to connect with the food insecure part of our community, but there is also a lot that we can all be doing on a household level to be sure that we are eating all of our food. Buy smaller amounts of food at a time to avoid the back-of-the-fridge-blackhole. Take your leftovers home from restaurants and actually eat them. Buy seconds at market.
Being a regular member of the "Clean Plate Club" the instructions about smaller portions and not over-buying don't particularly resonate with me. But finding ways to use what I would normally throw away does. I get to eat even more and essentially for free because the produce was already purchased.
Below are two recipes to utilize the often thrown away greens that come with carrots and other roots. Salvaging these leaves form the trash might not seem like an important thing, but when you clean cases of carrots at a time, it really adds up. And every bunch counts.
For me, the unexpected benefit of using the whole vegetables is that I started to be aware of the other things I threw away and how I could use those too—broccoli stems, onion skins, parsley and cilantro stems.
And to help waste less to feed more, support your local food banks and ask your grocery stores to contribute their expired food to them. I am particularly partial to Father Fred's in Traverse City, Greater Chicago Food Bank in Chicago, Food Gatherers in Ann Arbor and Feeding America nationally.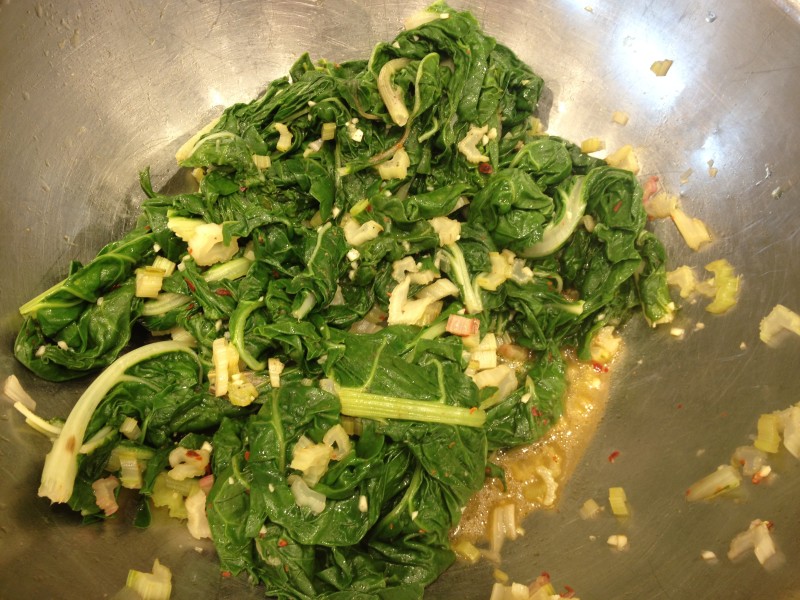 This is my favorite way to breath new life into greens that normally hit the trash/compost. Use kohlrabi, turnip or radish greens. Use broccoli and cauliflower leaves. And when you run out of beet greens, bok choy, cabbage and mustard greens, you can use our beloved kale and chard.
4 c hearty greens, cut into ribbons
3 cloves garlic sliced thinly
¼ tsp chili flakes
½ C white wine or hard cider
Get a sauté pan screaming hot
Add a splash of neutral oil and allow to heat just until smoking
Toss the greens into the pan with a pinch of salt
They will sizzle and spit, but hold your nerve and let them brown a little bit
Toss and turn over
Add the garlic, chili flakes and white wine
Turn off the heat
Let the wine reduce until almost dry
Serve immediately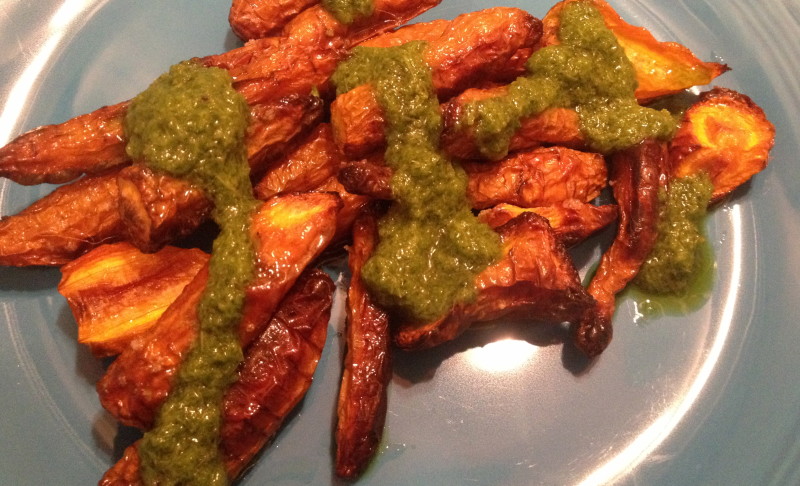 When you buy carrots from the market in the middle of summer, they will most likely have their tops. It always feels like such a shame to chuck half the vegetable in the trash and so I tend to make the dressing in big batches and either freeze or start to drizzle on everything (eggs, fish, beans, and other roasted vegetables). But be warned the carrot top has a good deal of astringency, so balance with other herbs and the fat from the olive oil. I like pretty bitter flavors; if you don't, simply add more herbs and oil to suit your taste.
1 bu carrots with their tops
1 bu parsley
5 springs mint
1 bu basil
2 lemons, zest and juice
1 orange, zest and juice
1 small shallot, cut thinly
1 C olive oil
1 tsp salt
Heat oven to 450F
Cut the tops from the carrots
Cut the carrots into 2 inch chunks
Toss with a glug of olive oil, salt and pepper
Roast in the oven until very tender about 1hr
Meanwhile, wash, dry and roughly chop the carrot tops
In a blender combine all the rest of the ingredients and puree until smooth
Taste and adjust to your preferences
Pull carrots from the oven, transfer to a serving dish and drizzle with spoonfuls of the dressing
(I like to dot the whole thing with globs of Leelanau Cheese Fromage Blanc)
Leave a comment…