Summer Squash
8/9/2015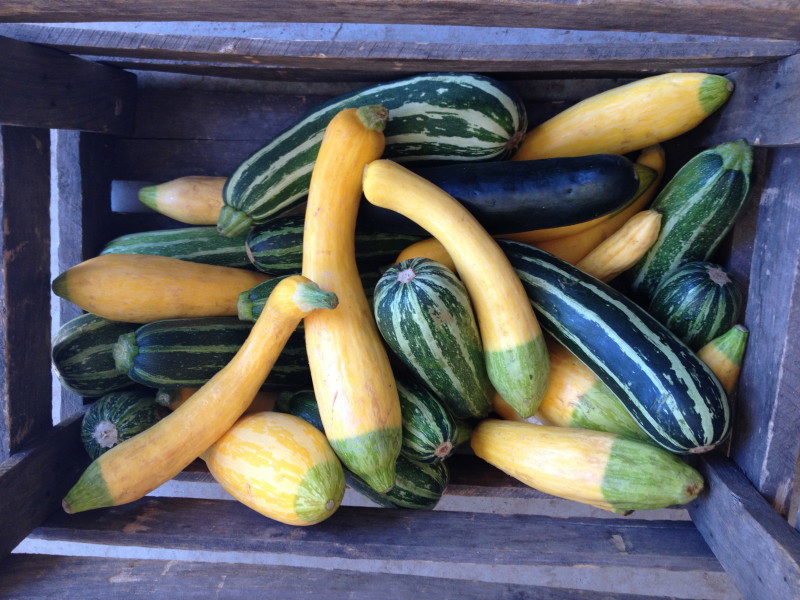 Three things always come to mind when I think of zucchini.
One, Garrison Keeler remarking that zucchini season is the only time of year when residents of small towns lock their car doors for fear of the vegetable being left on their front seat by a gardening neighbor.
Two, after receiving our first big delivery of zucchini from the farmer's market at Zingerman's and my good friend (and then-boss) Rodger looking at it and saying, "Nature's Styrofoam" and then walking away.
Three, growing up, we used those monstrously large zucchini as bats in tomatoes baseball. Having your sister throw rotten tomatoes at you only to smash it with a giant zucchini is, to this day, the most fun I've ever had with garden produce, by far and away.
But all this illustrates that summer squash is a vegetable that everyone grows yet never seems to really love. And what a shame.
I've come around on summer squash. Mostly this is because I now stick to the slender, small squash as opposed to going for the largest one at market. I find the interior flesh of these baby squash to be creamier and the skin to be thinner and more tender. And similar to cucumbers and beans, the smaller the vegetable, the smaller the seeds, which I find unpalatable when too large.
I've also learned to bend squash to my needs. Instead of resenting that creamy, Styrofoam-y texture, I either embrace it or play against it.
To embrace, shave small squash thinly and serve raw. This was a revelation to me as much as eating sushi for the first time—equally as implausible as it was delicious. The raw squash has a pleasant snap and delicate chew. And the flavor carte blanche works as a vehicle for stronger flavors like salty cheese, fresh herbs and smoked fish.
To play against the blandness, I force the squash to absorb different flavors. One my favorite techniques is escabeche—the traditionally Spanish method of submerging a cooked protein or vegetable in an acidic vinaigrette. While the vegetable, or animal, cools it pulls the acidity of the vinaigrette into its cells allowing the intensity of the flavor to permeate deeply. This immediately turns nature's Styrofoam into a pop of brightness well suited for a hot summer night.
Below the squash balances creamed mozzarella. It would also stand up to a fatty fish like salmon or mackerel. Squash escabeche would be equally at home on top of a bowl of cheddar grits or risotto. It is also good all on its own eaten out of the Tuperware while standing in front of the fridge (in which it would keep for about a week).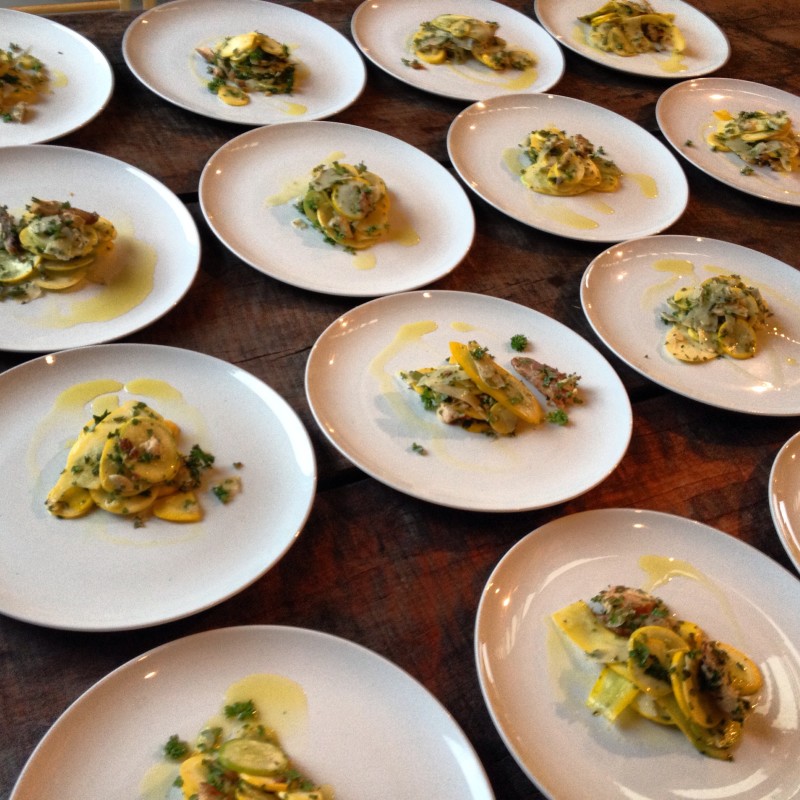 3 small summer squash
6 oz smoked trout
2 oz parmesan (or another hard cheese)
½ Colive oil
1 lemon, zest and juice
½ C chopped herbs (anything from parsley, tarragon, chives, basil, chervil etc)
Shave the squash thinly using a mandolin or a sharp knife. I shave half into rounds and the other half into planks to mix it up.
Toss the squash with everything except the smoked fish adding hefty pinches of salt and black pepper
Taste and adjust seasoning
On the plates or serving platter make a pile with the squash and dot with the picked smoked fish
Drizzle the whole lot with a bit more olive oil and serve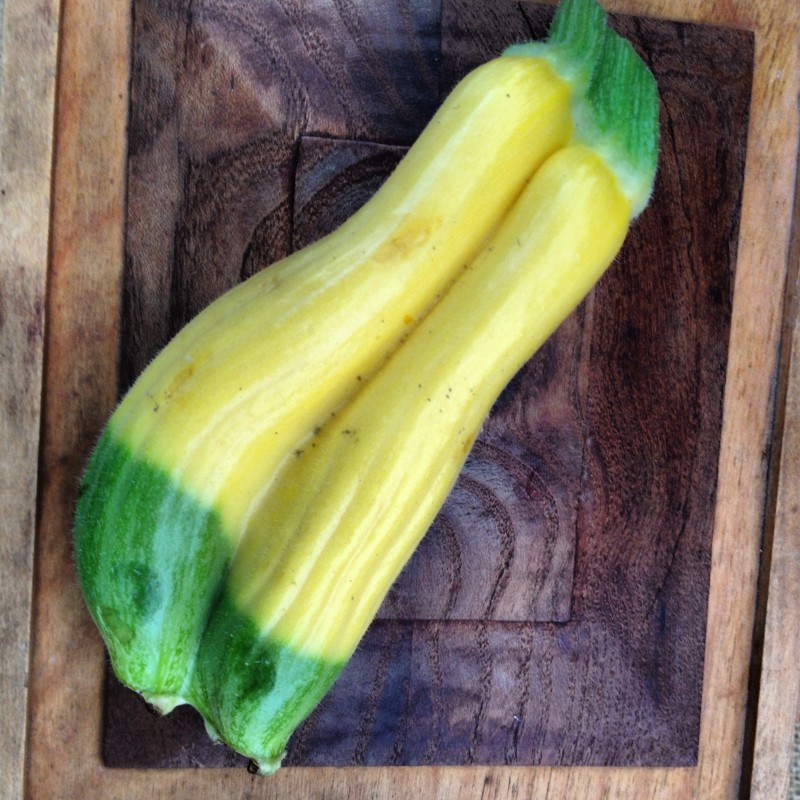 3 small to medium summer squash
¼ C sherry vinegar
¼ C olive oil
1 shallot
1 pt cherry tomatoes
2 balls fresh mozzarella
¼ C sour cream
1 bu basil
Whisk the sherry vinegar, olive oil, shallot and a big pinch of salt together
Cut the squash into planks and toss with a glug of oil
Grill until well marked and tender but not falling apart
Pull the squash from the grill and transfer to a roasting pan
Pour the vinaigrette over the squash and allow to cool in the vinaigrette
Tear the mozzarella into quarters and toss with the sour cream and a pinch of salt
Cut the tomatoes in half
Tear the basil into pieces
On the plates or serving platters place the mozzarella around
Layer with the cooled squash around the cheese
Skitter the tomatoes across the platter and toss the basil over the whole lot
Drizzle with any remaining vinaigrette and serve
Leave a comment…