Garlic
9/28/2015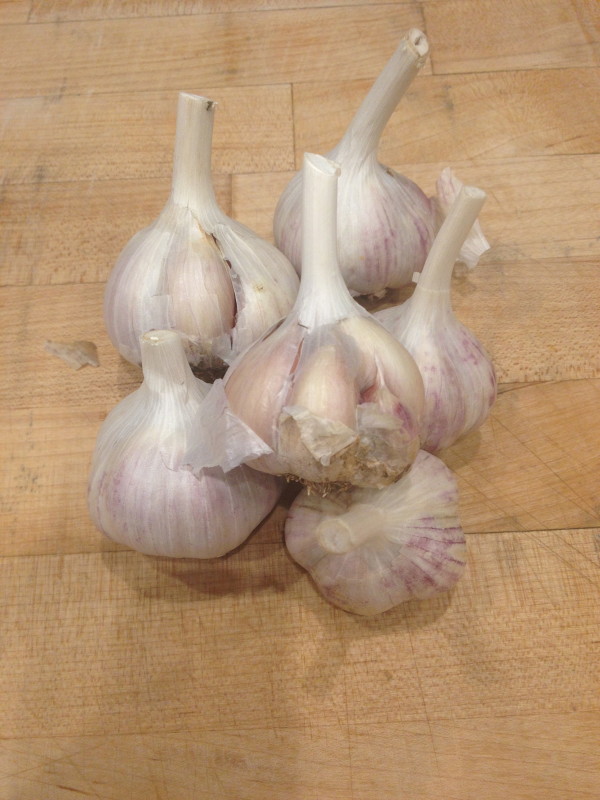 The most exciting times are those of change and transition—volatility reminding us all that our routines are constructs and need not be binding. Telling us that what we've been up to can change and that it is time to embrace what is ahead. This is why I love living where the weather changes and allowing food to reinforce the emotion of the seasons.
Last week I made the transition from garlic scapes, the unblossomed flower shoot of the garlic plant, for this season's garlic cloves, and felt just how breath-taking garlic is in the fall.
Using a knife I cut the foot of the clove away and then smashed the clove with the side of the knife to break the skin. Chatting away with a fellow cook while peeling the cloves, I suddenly had to look down at what I was doing because my fingers were stuck together. The sugar in the cloves and the papery skin had effectively tarred and feathered my fingers. I had no choice but to go and rinse my hands because I couldn't pull apart my own fingers without water to loosen the glue.
It has been a year since this has happened. As garlic ages it dries and looses that sticky moisture and its sweet pungency. In short, this is the time to eat garlic raw or lightly cooked and savor the sticky, hot flavor.
I get my garlic fix by toasting or grilling a thick slice of crusty bread, rubbing it all over with a clove, then drizzling with olive oil and sprinkle with salt. This toast with a quickly cooked egg, a couple slices of tomato and a glass of wine is my favorite dinner on the evenings when the great debate around the table is between closing the window or just getting a sweater. And as trite as it sounds, it is those tactile feelings that are the stuff of life for me—hot crunchy bread, cool, breeze whipped curtains, sticky garlic fingers, slick olive oil and tomatoes, cold bare feet, a heavier blanket.
Garlic will be around local farmer's market as long as the stock lasts—hopefully well into the winter when it will perfume stews and pot roasts. But the delight of the newness of garlic, and embracing what's ahead, is as fleeting as the time to keep the windows open, so celebrate it.
And if you're looking for a real garlic celebration, check out the Institute of Sustainable Living and Natural Design's garlic fundraiser on October 3rd at the Elk Rapids Town Hall. There will be interesting varieties of seed garlic, lots of garlic-y recipes, an auction, delicious local food and music. Tickets available on their website artmeetsearth.org. Proceeds go to fund ISLAND programs and is an event that shouldn't be missed.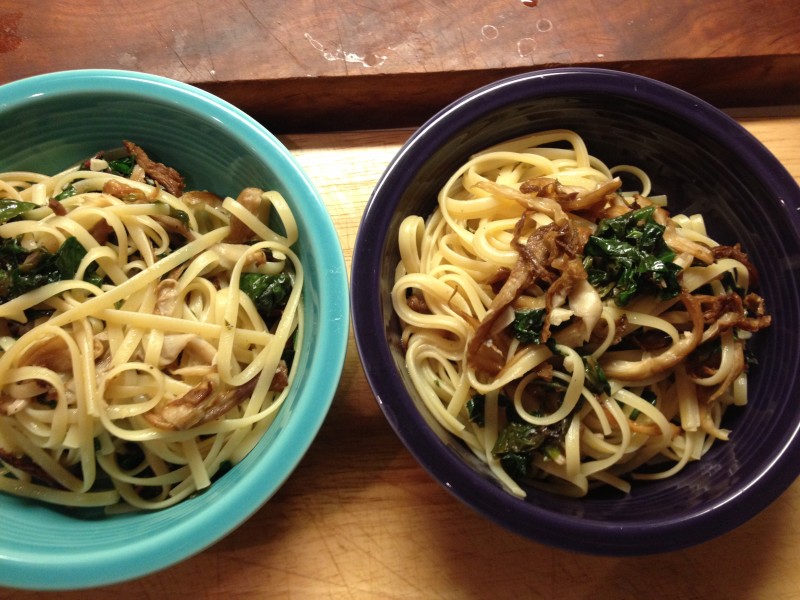 4 cloves of garlic
¾ lb mushrooms (oysters, shitake or crimini are my favorite)
1 bu kale
1 C dry white wine or hard cider
½ C bread crumbs
¼ C olive oil
1 tsp salt
½ lb dried pasta
In a large frying pan heat the olive oil and toast the bread crumbs and salt until toasty
Allow to cool in a single layer
Bring a large pot of water to a boil (for the pasta)
Cut or pull the mushrooms into strips
Heat a large glug of olive oil in a frying pan and pan fry the mushrooms (seasoning with salt and pepper) until they are golden brown and crispy. It may be easier to fry in batches if you have a small pan or a lot of mushrooms.
While the mushrooms are frying, smash the garlic and finely chop
Clean the kale and cut into ribbons
When the mushrooms are done frying transfer them to a paper towel lined plate to cool and drain
Begin cooking the pasta according to the package's directions
In the frying pan heat another glug of oil and fry the garlic until fragrant
Add the kale and white wine and let the wine reduce until syrupy
Add the mushrooms to the kale mixture and then toss with the cooked pasta adding a glug of olive oil and a splash of pasta cooking water if it looks dry
Transfer to a serving platter and top with the toasty breadcrumbs and serve immediately.
A big bowl of grated parmesan or raclette to sprinkle over the top would be nice.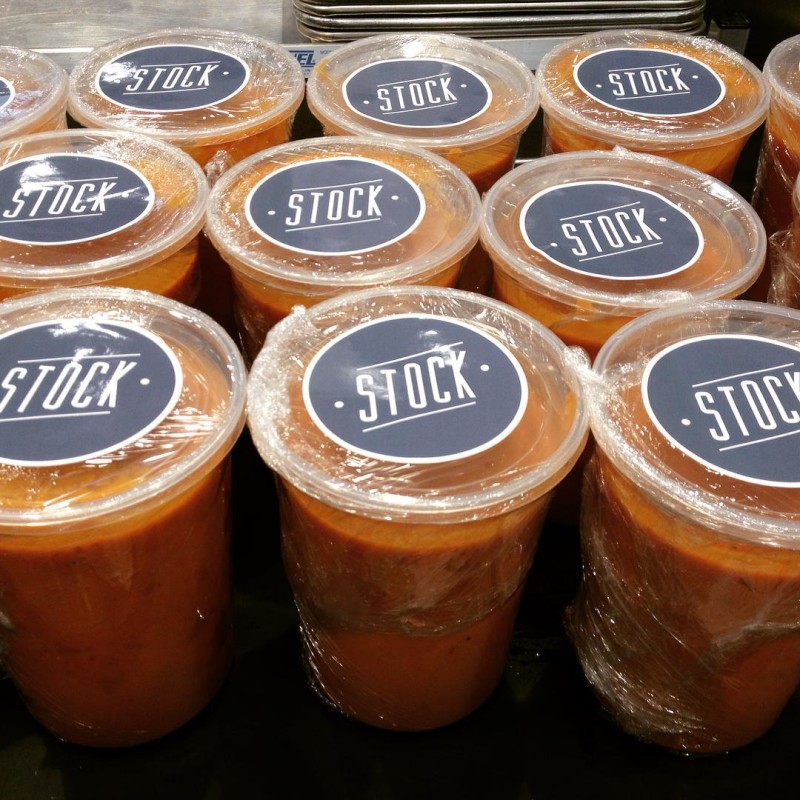 This is my favorite fall soup. It uses the last of local tomatoes (but when they run out feel free to substitute canned) and the best of local garlic. It has enough heat to warm you up after a chilly evening walk and is light enough to not feel like your tucking in for the winter.
4oz butter
1 head garlic, peeled and roughly chopped
1 bu thyme
2 tsp chili flakes
¼ C salt (less if using canned tomatoes)
5 lbs tomatoes or 2 32oz jars canned tomatoes (roughly)
2 C cream
Tie the thyme with butcher's twine or a long thyme sprig
If using fresh tomatoes, remove the core and cut the flesh into large chunks
Melt the butter in a large soup pot until foamy
Add the garlic, salt, thyme and chili flakes and let fry until fragrant
Just as the garlic threatens to brown add the tomatoes to cool the pot
Stir to combine and then bring to a boil
Reduce to a simmer and cook until the tomatoes fall apart
Blend the soup until smooth
Add the cream and taste adding more salt or a splash of vinegar if needed
Leave a comment…