cranberries
1/6/2016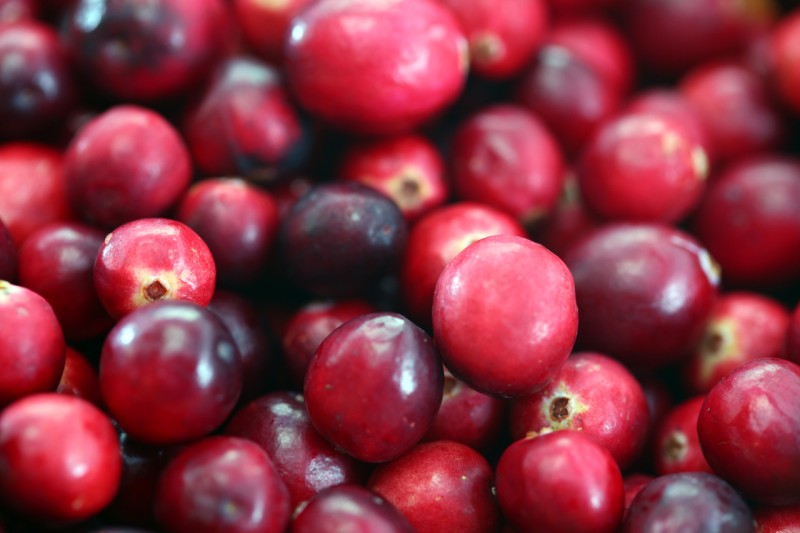 Two years ago, while craving a bit more vice in my life, I started smoking. Working with a crew most of whom had a cigarette outside after busy dinner service, it looked so pleasant—standing outside in the icy wind after standing over a roaring, hot stove and immediate relaxation and a hush to end the night.
But as it goes with many well-intentioned habits—exercising on a schedule or flossing twice daily—this one didn't last either. I realized what I was actually after was the contrast. The cold air that makes sweaty skin steam; the actionable calm after a go-go-go mindset.
I crave that contrast in food as well. Cooks talk a lot about acid in our food. Bright flavors cut through the richness of other ingredients achieving the day in and day out goal of balance.
I rely on cranberries for their pleasing causticness to balance the butter, cream, eggs, potatoes and cake of the holidays. Regulars on the Thanksgiving table, I find cranberries under utilized the rest of the festive season. And if they are at the table at all, their sharp tongues often quieted with too much sugar.
The following two recipes embrace the tartness of cranberries. The first adds heat as well as acidity to enliven rich meats. I pool it next to roasted lamb, thin it with a splash of water to glaze a hot chicken or dollop it on top of a triple crème to start a party.
The second is balance in a single dish. The cranberries balance the thick custard with bright pink pops of tang.
The recipe not listed is a classic cranberry sauce. My general rule of thumb is put 1 lb of cranberries in a pot with a splash of water, ½ a cup of sugar, 2 pinches of salt and whatever flavor accessories I'm craving—often orange, rosemary, sherry, or thyme. Let it simmer until the cranberries have burst and their liquid reduced. Keep this in the fridge to spoon over just about everything from yogurt in the morning, a turkey sandwich at lunch or thinned with olive oil to dress squash for dinner.
And after being warmed with the yuletide pleasantness of the season, step outside, breathe deeply, let your skin steam, maybe smoke your one cigarette of the year, and embrace the contrast of virtue, vice, sweet and sour.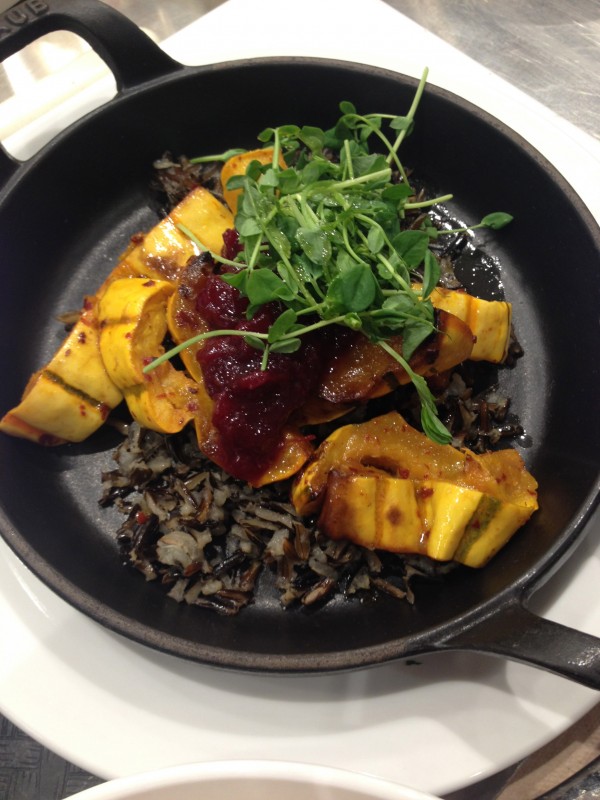 My grandmother used to make pepper relish and my favorite childhood appetizer (everyone has one of those, right?) was pepper relish on top of cream cheese on a butter cracker. The first time I made this and shmeared it on a triple cream bloomy rind cheese, I literally thought to myself, "Have I changed at all since I was 7?" Verdict is still out.
Make this in larger batches to use at any number of winter dinners. It pairs beautifully with any rich meat like pork, venison or salmon. And put it on any cheese you have in the house! Pictured above with roasted squash, wild rice, and pea shoots.
2lbs cranberries
2 jalapenos or other hot pepper
½ tsp chili flakes
3 oranges, zest and juice
1 lemon, zest and juice
2 C sugar
½ tsp salt
In a large sauce pan heat a glug of neutral oil
Sautee the hot pepper and chili flakes until fragrant
Add the cranberries, citrus zest and juice and cook until the cranberries burst
Add the sugar and salt and cook until thickened
Taste and add more heat or salt or sugar until it is to your liking
Cool and serve with any of the aforementioned ingredients
It will keep in a sealed container in your fridge for months on end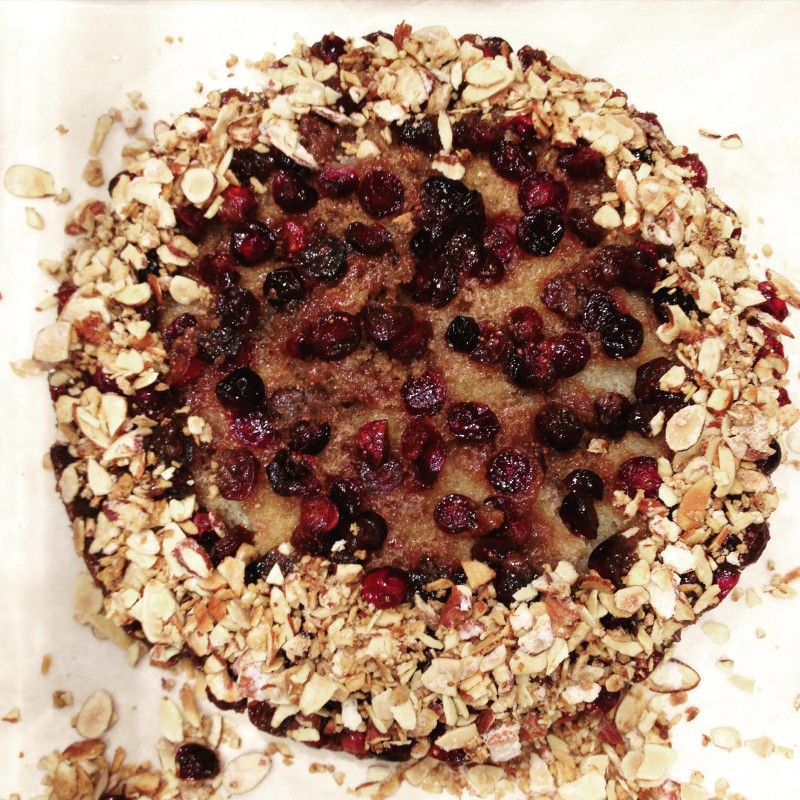 This is a play on the summer classic, cherry clafoutis. The bright acidity of the cranberries plays against the milk and cream. The batter can be made in advance and let sit in the fridge until you're ready. Ideally it would sit overnight, but I've also made it and poured it straight into the oven with positive results!
1 lb cranberries, washed
2 eggs
1 yolk
½ C sugar
pinch of salt
½ C milk
½ C cream
6 T butter, melted
½ C all purpose flour
1 orange, zest
1 C slivered almonds (optional)
Preheat the oven to 325 F
Whisk together the eggs, sugar, salt, milk, butter, zest and then the flour (to minimize lumps)
Lay the fruit in an even layer across a 9×13 inch baking pan and pour batter over the fruit. Shake to redistribute the fruit if it has moved
Sprinkle the top with a bit of extra sugar and the almonds if using
Bake until lightly brown and firm throughout about 30-40 min (rotate halfway through if your oven has hotspots)
Leave a comment…