using summer preserves
1/18/2016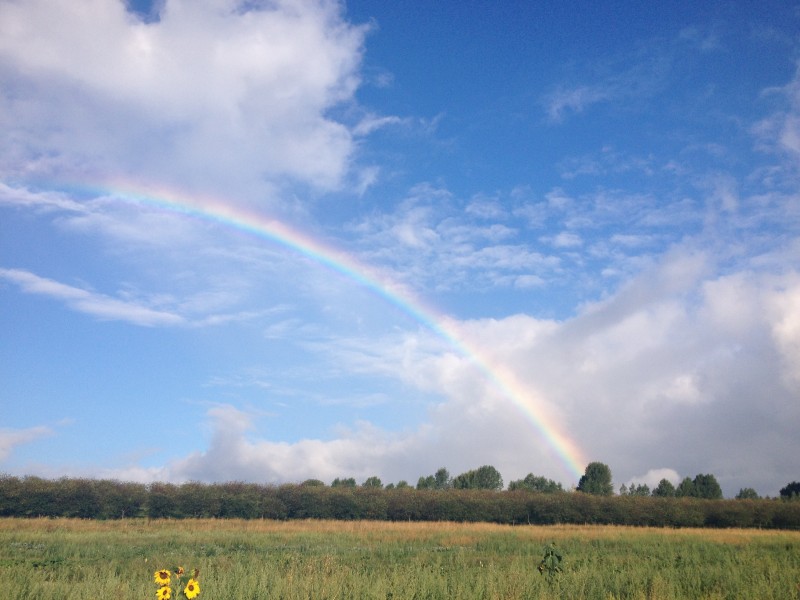 Imagine this scene.
Mid August, you're walking in from mowing the yard in the late afternoon. The sun won't go down for hours but its now angled rays lending a golden hue to our scene. There are grass clippings in your hair and somehow as well down your shirt and socks. The green perfume of those cut blades will waft for hours. Inside the house, hunger has set in but it's too early for dinner.
While stretching your back, you cast glances at the counter tops for a snack. Peaches. With almost a fever, you lay hands on that fuzzy skin and step to the sink. Standing over the basin, you bite and there is a pang in your mouth—sweet, acidic and somehow tastes the same color as the sun on the fresh-cut grass. Juice trickles down the side of your chin and drip, drip into the sink. No napkins or paper towels, just ravenously eating and then a rinsing of hands and a cupping of palms to splash that cold water on the chin.
Summer time.
It is that scene that feeds my frenetic jam-making sessions at the end of summer. I want to put that gold into a jar to open months later and brighten winter days. I'm greedy for those flavors and know that it will end too quickly no matter how much attention I pay to the passing of days. And so jam away I do.
But inevitably this leads to rows upon rows of preserves that I then need to remind myself to use (or give away). There are the old standbys—toast with jam in the morning, ice cream with jam in the evening, pate with mustard and jam for the dinner party. But lately I've been working to incorporate many more of these preserves into everyday dishes.
Through that exploration I've found that to be a regular feature of a savory dish, jams need, either, some salt, some spice or some vinegary acidity to balance their, sometimes, overly sticky sweetness.
Inversely, having several jars open at any given time has me stirring a spoonful into unlikely candidates to delightful results. Most notably, a spoonful of apricot jam into spicy tomato soup lifted all the flavors and balanced the tinny flavor of canned tomatoes. A spoonful of red currant jelly diluted with a splash of vinegar and dash of paprika glazed a recent roast chicken. And yes, each time I open a jar I eat a glob of jam straight from the spoon.
Turns out jam will not transport you to the sepia-toned scene of being hot and sweaty after mowing the yard. But being cuddled under a woolen blanket eating spicy apricot carrots is the perfect cold weather counterpart—and equally as delicious.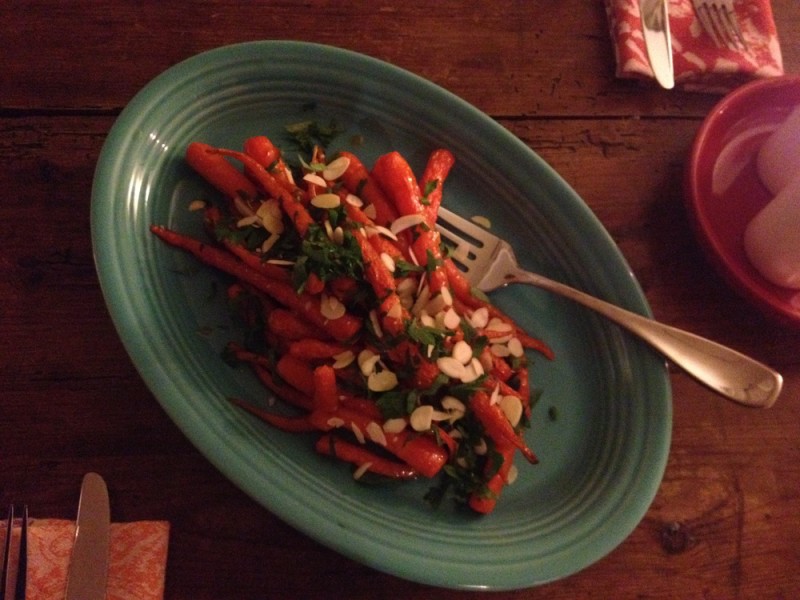 Apricot kernels are the dried center of the apricot pit. They have a nutty and sometimes slightly bitter flavor that plays against the sweetness of the jam and roasted carrots. The key to this dish is to roast the carrots longer and hotter than you feel comfortable. Steel your nerve and you will be rewarded with carrots with a crunchy "exoskeleton" and soft sweet center. Slightly burning the carrots and the jam help keep the dish from being too sweet.
2 bunches carrots, cleaned
olive oil
¼ C apricot jam
1 Tablespoon water
¼ Cup almonds
¼ Cup apricot kernels (available in the bulk section at Oryana), lightly toasted
2 Tablespoon parsley or mint, roughly chopped
Heat the oven to 400F
Cut the carrots into 3" pieces and toss with olive oil, salt and pepper
Spread carrots onto a cookie sheet so there is some space between them. Too many will make them steam instead of roast
Roast until the carrots are tender when pierced with a fork and crunchy on the outside
While carrots are roasting, thin the jam with the water by whisking together
Toast the apricot kernels on a cookie sheet until they are just brown and smell fragrant. When cool, roughly chop the kernels (or smash them with the back of a frying pan)
Toss carrots with the jam and pop back in the oven for 5 minutes to slightly burn the jam (this can also be done on the grill for an extra smoky flavor)
Remove from oven, transfer to a serving platter and top with parsley and apricot kernels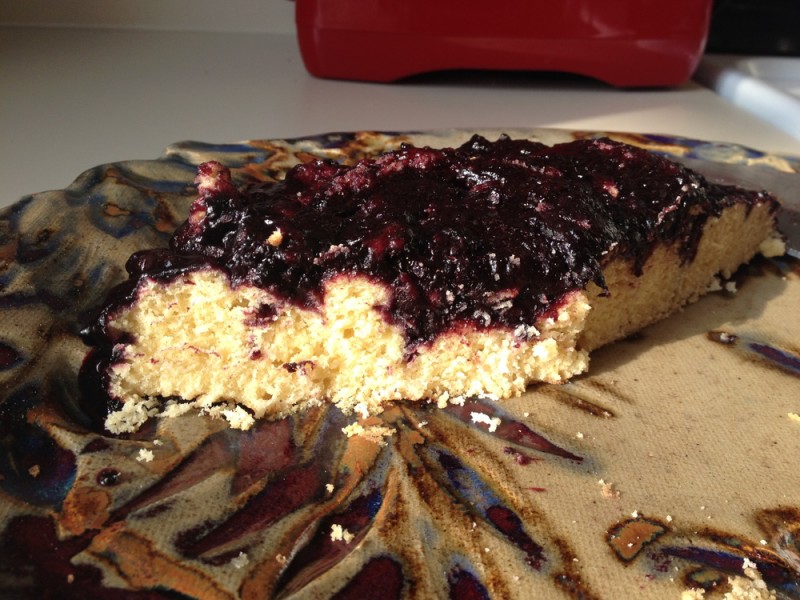 The original version of this recipe, from the wonderful food blog Lottie and Doof, is for pineapple upside cake. In the summer I roast fresh plums with balsamic and use that for the base. In the middle of winter it's all jam all the time. Apricot, blueberry, blackberry, peach all of them are a perfect compliment to the butter cake. And if the top sticks to the pan, don't worry just scrape it out and patch it up. Once it's cool you can't tell the difference.
10 oz favorite jam
3 yolks
½ C buttermilk (or ¼ C yogurt thinned with milk)
1 tsp vanilla
1 ½ C all purpose flour
2/3 C sugar
¾ tsp baking powder
½ tsp salt
9 T butter
Heat oven to 350F
Butter a 9-inch cake pan and line with parchment and butter again
Spread the jam across the cake pan
In a medium bowl, whisk yolks, ¼ C buttermilk and vanilla
In a stand up mixer paddle the dry ingredients to combine
Add the remaining buttermilk and butter and mix until moistened
Scrape down sides and add the yolk mixture slowly in three additions letting the batter mix for 20 between additions.
Pour batter over jam and bake 40-50 min or until cake tester comes out clean when inserted in the center
Invert cake over serving platter and let rest for a few minutes before lifting pan
Remove parchment from top of cake and smooth any jam lumps
Serve warm or room temperature with softly whipped cream or crème fraiche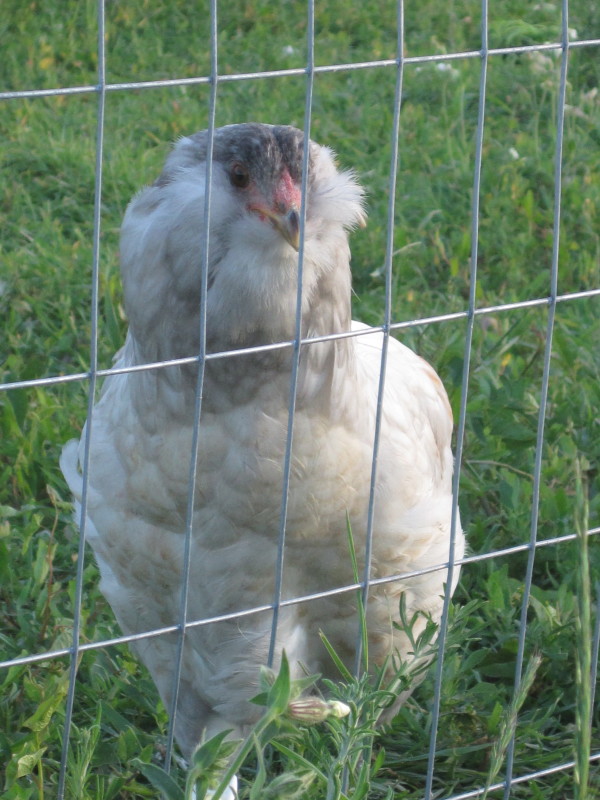 This recipe epitomizes my love of making something new from dinner remnants. I'll make the chicken breasts for dinner one night served along an appropriate starch and veg dish. The left over meat and sauce will then be tossed with grains and greens for lunch the next day. Any sort of grain will work. I really like wheat berries for their chew but, honestly, anything you have in the fridge will be great. This recipe would also be wonderful with any sort of poultry (duck, turkey or pheasant) and could be extended to pork or veal as well.
Ras el hanout is a Moroccan spice mixture that is very savory and a bit spicy. If you can't find it in the spice aisle and you don't feel like mixing up your own batch, use Chinese 5 spice and add ¼ tsp of cayenne. It's not the same but a decent approximation.
4 boneless chicken breasts (skin on or off as you like)
1 tsp ras el hanout
1 shallot, thinly sliced
½ raspberry jam
1 C red wine
2 T vinegar (red wine or apple cider)
1 C cooked wheatberries or other grain
2 C baby spinach
Heat oven to 350
In a large frying pan heat a good glug of neutral oil until just about smoking
Season chicken breasts with salt and pepper
Brown chicken on each side and remove from pan
Reduce heat in pan and add ras el hanout and let fry until fragrant
Add shallots, raspberry jam and wine and bring to a boil
Return chicken breasts to pan and place, uncovered, in oven and bake until chicken is cooked through (about 10-15 min) and sauce is slightly thickened
Remove from oven and add vinegar, taste and adjust seasoning as needed
Serve for dinner maybe with a big handful of chopped parsley
Leave a comment…