green city market– mid July virtual csa
7/29/2016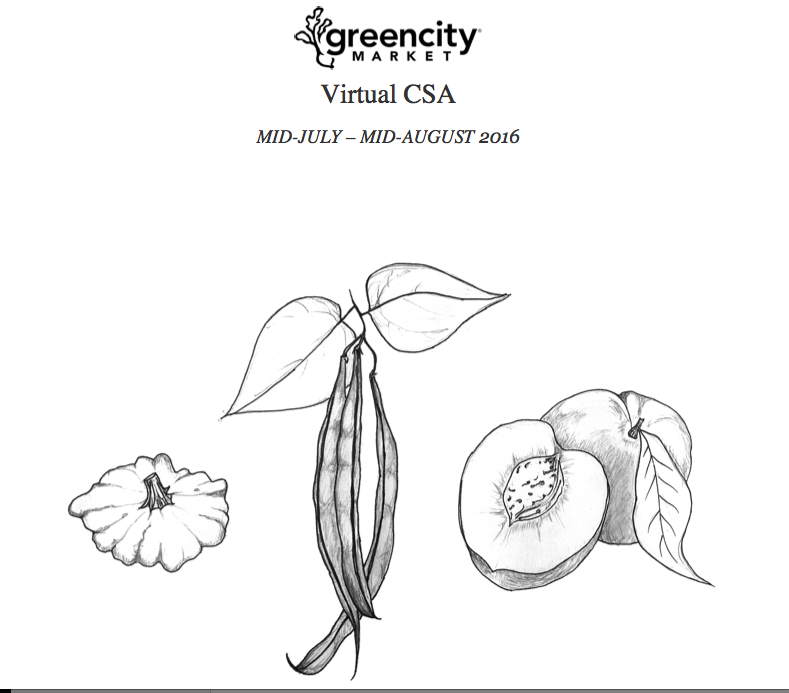 For the next month, Green City Market (and almost all other markets in this region) will be flush with blueberries, peaches, eggplant, summer squash, and green beans.
Thanks as always to the growers for managing the height of summer bounty and getting to market (at least) 2 times a week. And thank you to Elise Bergman for the beautiful design.
Go here to see the whole packet.
Leave a comment…