Venison
2/9/2017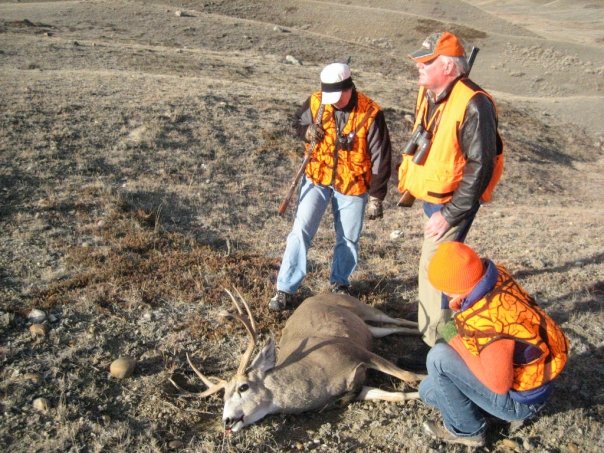 I grew up in a hunting family. My grandfather and father participating in that early morning ritual of quietly making a thermos of coffee, loading up the gear, and driving into the dusky glow of morning twilight.
Upon returning home (empty handed) after one such outing, I asked my dad what was the appeal of this ritual. He told me to just come along. The next day I was groggily roused and a thermos of hot chocolate accompanied his coffee. We sat together in the tree stand. And I was bored. I had brought a stick and pocket knife to whittle. After about 15 minutes of fidgeting and making myself busy, my dad put his hand on my leg and said, "Abra, just sit and watch." I (internally) rolled my eyes but put down my activities and sat quietly. We didn't see a dear that day, but we did hear the birds slowly wake and start to chirp. We watched as the woods went from dark purple to pink to morning light. It was the first time that I had participated in the simple witnessing of the day breaking anew.
We climbed down and made our way back to the truck, the walk feeling nice after a couple of hours of sitting in a tree. On the walk back my dad said something to the effect that hunting, for him, was just as much about just being outside as it was about the actual hunt. He also talked about the adrenaline that you feel when you see the deer, the skill it takes to silence that adrenaline and calmly take a shot, the patience you have to summon to not spook a dying deer causing it to run off if it is hit, the pain you feel if it is a bad shot, and the triumph you feel if it is a clean one.
And even after all of that insight, I have never taken to hunting. I prefer walks in the woods at a reasonable hour and with my dog (neither a quiet nor restrained hunting companion). I abhor tree stands but love blaze orange.
But I have taken to eating venison. My mom once instituted an all game diet to confront the mounting freezer full of venison, wood cock, squirrel, and teal. For what seemed like decades, she eschewed domesticated meat and replaced with game because in her words, "If you're going to kill it, you'd better eat it". This regular inclusion on our dinner table bred a love of the wild flavors.
The taste of venison is meatier and gamier, more irony, than beef or lamb and also significantly leaner. That flavor intensifies as the animal ages, so the big-racked bucks have a stronger flavor than the younger does.
To moderate this flavor, consider pairing the meat with fat or sweetness. Growing up one of my favorite meals was grilled venison chops slathered in American Spoon's ginger plum sauce. The spice and the sweetness balanced the earthiness of the venison.
The lack of fat in venison can more easily yield a dry chop. The leanness also intensifies the game flavor because there is nothing to detract. The way that cream can dull the acid in tomato soup, fat in meat lessens the blood flavor in red meats. To prevent cuts from drying out, cook quickly over high heat to medium rare.
Farm raised venison is generally more mild in flavor than wild because it has a controlled diet often higher in carbohydrates than a foraged diet. Any venison that you get in a restaurant is farm-raised because wild meat is restricted from being sold to the public due to concerns of disease and/or parasites.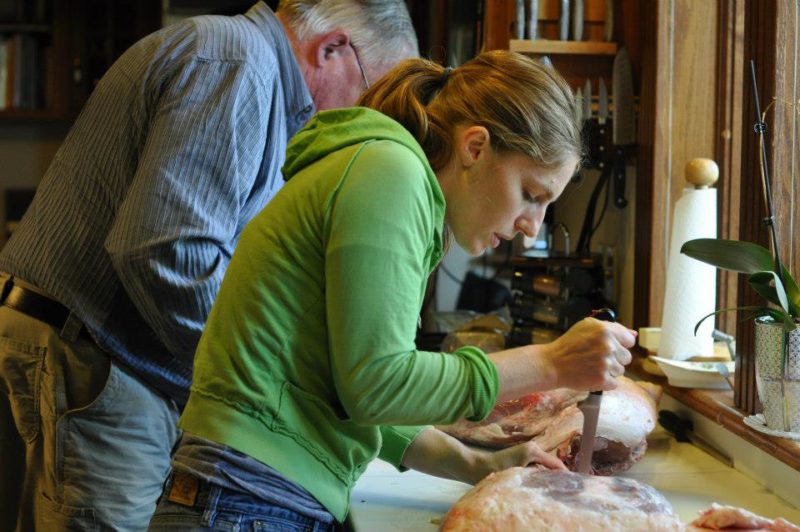 Several years ago, my dad asked me to help him break down the deer ourselves. I had been cooking and processing whole animals for several years in restaurants. Together we each worked through a side of venison. He mirrored my movements and saw how the muscles pulled together and how they could be separated. One of those rare moments when you get to teach your teacher.
And together we saw how many cuts never see the light of day from a processor. We saved tough cuts like the neck, shoulder and leg roasts. Mostly those are ground into sausage and only the prime chops make it out intact. Tougher cuts are great for long slow stews and braises.
If you are a hunter (or are lucky enough to have a hunting friend who might share) consider breaking down the deer yourself or ask the processor to keep some these larger roasts intact. Working through your freezer and coming up against the unfamiliar forces experimentation with other cuts and cooking techniques. That said, the classic venison sausage is easy to use and makes a fast dinner.
If you aren't so lucky, you can substitute beef, lamb or even pork for the gamier meat. Talk to your butcher (I rely on the ones at Burritt's in Traverse City and Butcher and Larder in Chicago) to either source venison or find substitutions along the way.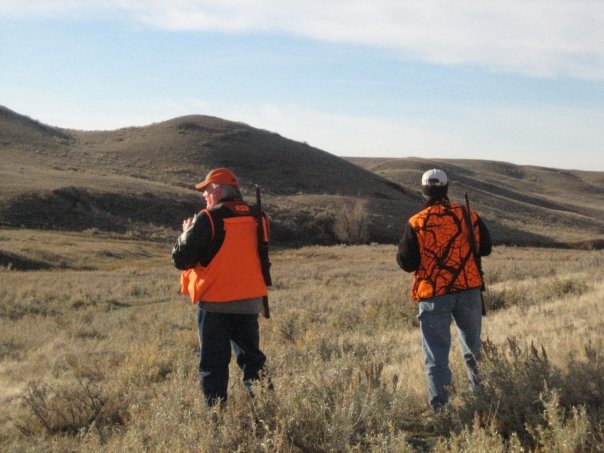 The less prime cuts of venison can be hard to get a hold of if you aren't breaking down your deer yourself. You can always substitute beef or lamb neck or shanks. They will cook similarly. You can also substitute venison sausage which will cook in about 1/4 of the time but will not have the same succulent texture.
This sauce goes great over pasta or polenta or grits or warmed beans. I also like it with a big dollop of sour cream or yogurt over the top.
3 lbs venison neck or leg roast

2 tsp salt

1 tsp pepper

1 tsp paprika (either smokey or sweet)

10 sprigs thyme

3 onions

5 cloves garlic

1 C red wine

1 24 oz can crushed tomato

1 bunch dill
Combine the salt, pepper, and paprika and rub the neck and (ideally) let sit overnight.

When you're ready dice the onion and garlic

Heat the oven to 300 F

Heat a glug of neutral oil in a large dutch oven and brown the neck evenly to developing a nice crust

Remove the neck from the pan and add the thyme leaves and let fry for a couple of minutes until fragrant

Add the onions and garlic and sweat until tender

Add the red wine to the pot and scrape up any brown bits on the bottom

Let the wine reduce by half

Return the venison neck to the pan

Add the tomatoes, cover tightly and place the whole pot in the oven

Braise until the meat falls from the bone when gently prodded with a fork (about 4 hours)

Remove from the oven and let cool 10 minutes (or overnight if you have the time)

Chop the dill

Gently lift the bones from the meat (there will be quite a few)

Stir to combine the sauce

Ladle over the starch of your choosing and garnish with the dill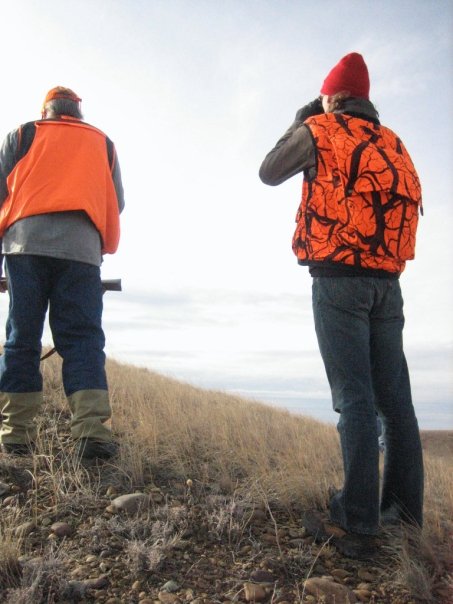 I always have grand ideas of making delicious quiche for winter breakfasts but almost never get around to making the crust, freezing it, blind baking it off, letting it cool and then making the quiche. A frittata has the same silky egg texture without having to deal with the crust. Additionally, this is a plus for those in life who are gluten intolerant.
8 eggs

1 C cream

1 tsp salt

1 tsp pepper

8 oz venison sausage

1 onion
Heat oven to 325F

In a large frying pan, brown off the sausage getting good color

Dice the onion into small onion

Lift the sausage from the pan and let rest

Add the onion, salt, pepper to the sausage drippings and sweat over low heat until translucent

In a large bowl combine the eggs and cream and whisk (or immersion blend) until well combined

When the onions are soft add the sausage back to the frying pan being sure to distribute both evenly throughout the pan

Pour the egg mixture over the sausage onion mixture

Place in the oven until the egg is fully cooked through (about 25 min)

Remove from the oven and let set 5 minutes

Invert the frittata over a serving dish or serve directly from the frying pan

Serve with a green salad or shaved vegetable slaw
While my dad never took me hunting (aka playing cards in a cabin) with him, some of my favorite times were fishing — fresh air, the stillness of a lake, no need for conversation. It was just as I got older that I hoped I wouldn't catch anything, and now as a mostly vegetarian, my nature forays are different. While I may not use your venison recipes, I appreciate the reminder of the values hunting can instill—and your good writing, as always.
Leave a comment…