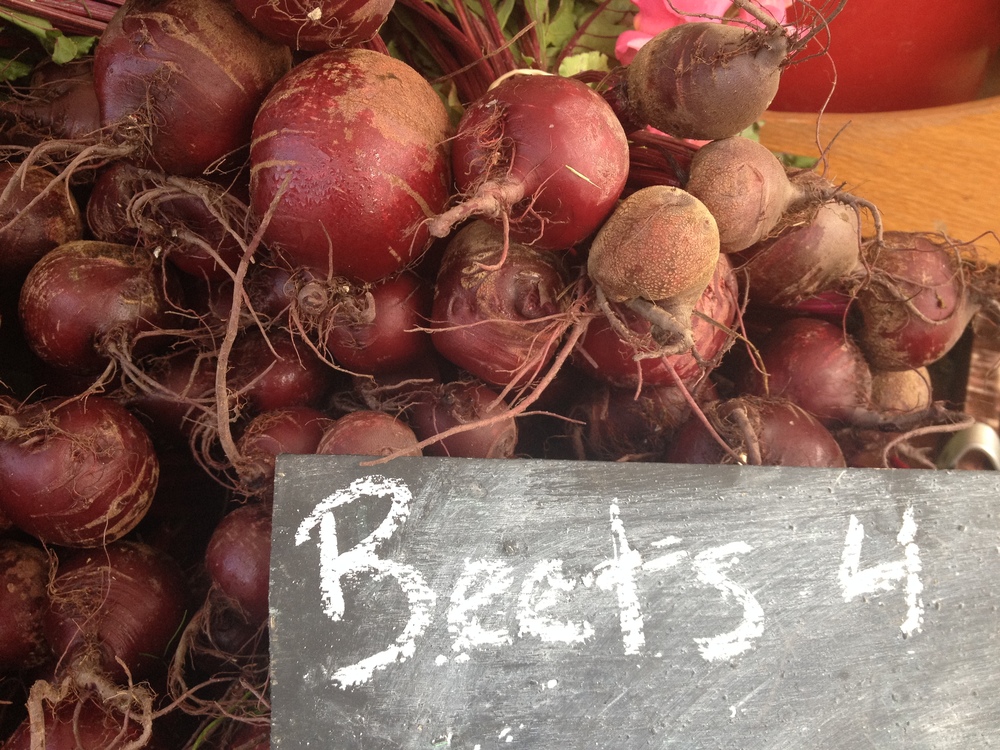 Market Look-For's
Tops-on means they were dug within the week. Greens should be perky and skin should be free of deep blemishes
No tops, probably means they have been stored for a while. Look for firm skin and no sponginess when squeezed.
Similar sized beets will cook at the same rate
Storage
Remove tops and store separately. If left on the beets will respire moisture more quickly
Store roots in a paper bag in a plastic bag in the fridge or cellar. Plastic keeps moisture in; paper shields light and wicks excess moisture away to prevent mold
Should store for months on end
Notes
The lighter the flesh of the beet the less earthy (more sugary sweet) the flavor
I cook large batches of beets at a time and keep the extra in the fridge for a quick meal. Tip and tail the beets toss with olive oil, salt, pepper and any herbs you have on hand. Place in a roasting pan with a splash of water and cover with tinfoil. Roast at 325-375 until tender when pierced with a knife. Rub the skins off with a towel after cooking.
Also good raw or peeled then pan-roasted when cut thin.