6/19/2016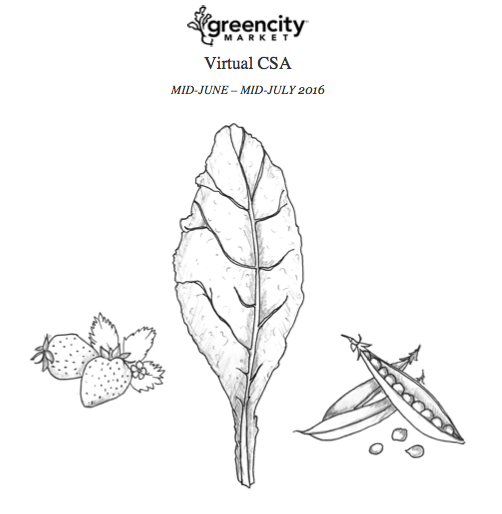 Below is the second installment of the Green City Market virtual CSA.
The point of these recipes is to be a tool to inspire market shoppers to experiment with new ingredients that will be available for the next month. It is hard this time of year to hold too tightly to any ingredient. Peas are here now and will be gone in a flash. Strawberries too.
But that's how it goes. So eat 'em up while you can. There will be new recipes next month.
As always thanks to Elise for the sketches and all the work she puts into creating this document. And of course thanks to the market and the growers for doing the heavy lifting.