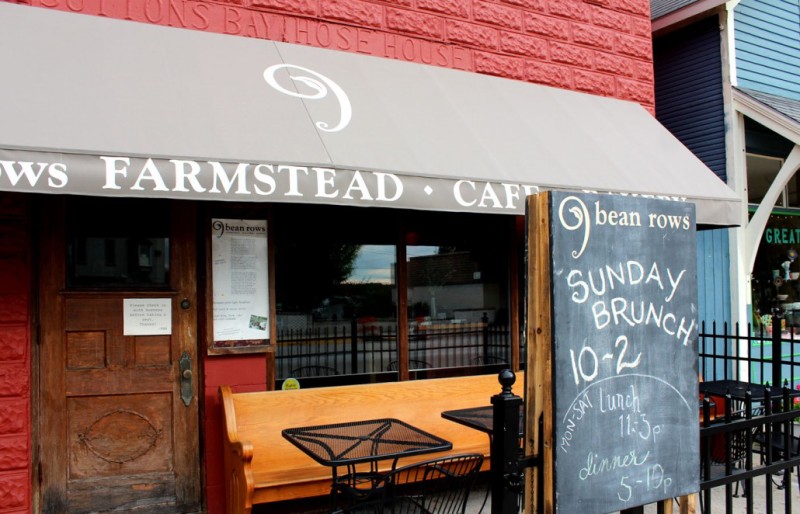 9 Bean Rows
Restaurant 231.271.1175
303 N. St. Joseph St. Suttons Bay
Bakery 231.271.6658
9000 E. Duck Lake Rd. Suttons Bay
Farm, Bakery and Restaurant—9 Bean Rows does it all, works harder than anyone else I know and consistently makes the food that I want to eat.
Nic Welty, the farmer, grows vegetables for his large CSA and several farmer's markets in Leelanau Co. and Traverse City.
Jen Welty, the baker, makes the finest lamanent pastries and bread in the whole county all while raising their children and being an overall force to be reckoned with! So full of fire and excitement, I always leave her presence feeling guilty for not working more and thankful that I get full nights of sleep.
Paul Carlson, the chef, runs their restaurant in Suttons Bay and makes food simultaneously relevant in the larger food world and uniquely of the place- sourcing food from their farm and the rest of the region. When I'm tired of eating my own food, I go eat Paul's.
If you are in Leelanau Co don't either their restaurant, in downtown Suttons Bay, or their bakery on M-204 just west of Suttons Bay on your way to Leland.