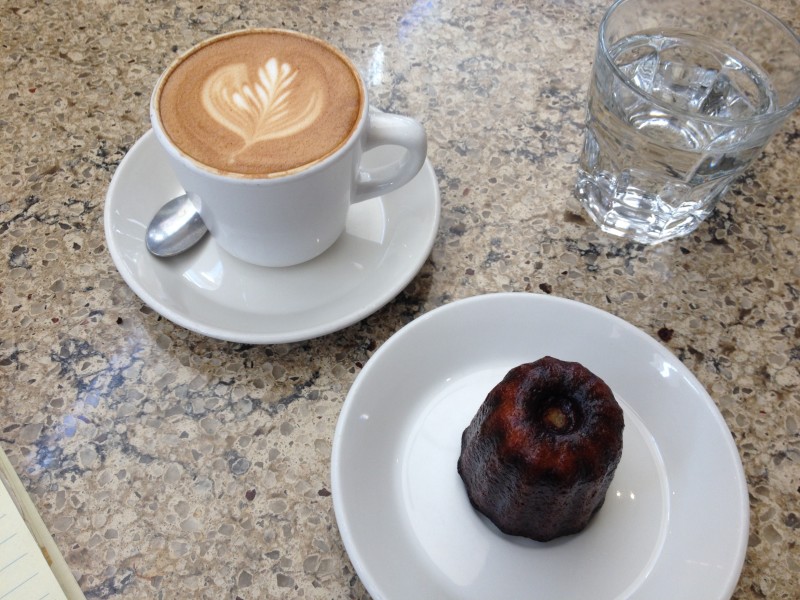 Floriole Bakery and Café 773.883.1313
1220 W. Webster Chicago IL
floriole.com
Full disclaimer, Sandra Holl was one of the first people to hire me in Chicago, and I have enjoyed working with her on and off since 2007. There has been a surge in high quality bakeries here, and Floriole leads the pack, personal biases aside.
The highlights are the laminated pastries (croissant and kouign aman) and the classic Bordeaux rum and vanilla custardy pastry Canale (pictured). On the savory side, the quiche is always a winner—deep dish and very savory. So too is the ham and cheese sandwich—five ingredients including the delicious baguette. And all the bread is worth the ticket price.
Keep an eye out for their Sunday Supper Series and anything else that the staff is especially pumped about.