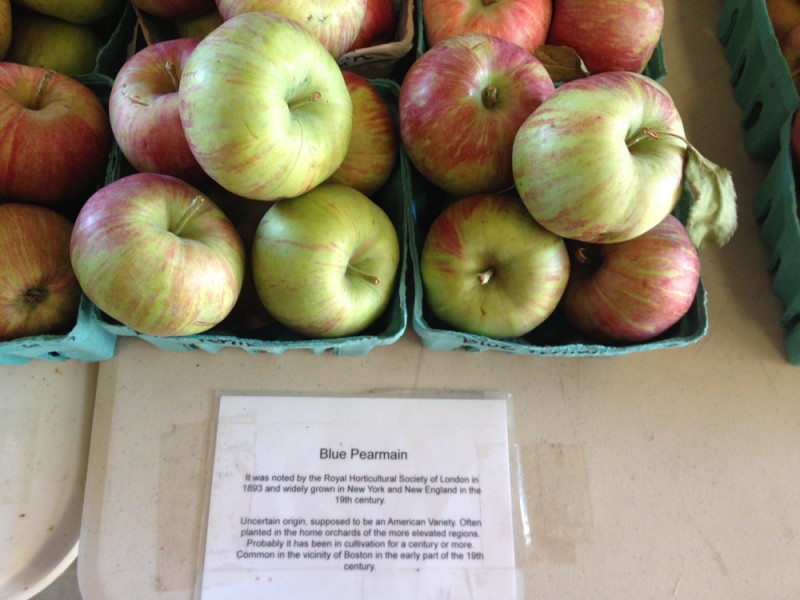 Red wine is often considered too strong to pair with apples, but the pepper and tannins in red wine serve as a similar foil to the sweet-tart flavor of apples as the black pepper in the previous recipe. Plus, the wine dyes the apples' outside, making them look very dressed up and dramatic indeed. These apples go very well with pork chops or goat cheese. I often make a batch and keep in the fridge to top yogurt for dessert. I like this recipe plain, as described, if you want a bit more spice, add a cinnamon stick ,star anise or a ½ tsp of Chinese 5 Spice to the poaching liquid.
2-4 baking apples
1 C red wine (Syrah, Malbec or Zinfandel are ideal)
1 C water
1 orange, zested and juiced
¼ C sugar
pinch of salt
3 pinches of pepper
In a medium saucepan, combine everything except the apples and bring to a boil
Peel the apples and cut into quarters and then slice the core from each quarter
Add the apples to the poaching liquid, reduce the heat to a simmer and cook until apples are tender but not falling apart
Remove the apples from the liquid and then reduce the liquid until syrupy (add a knob of butter at the end if you are serving right away and want a bit more richness)
Pour the liquid over the apples and serve either warm or room temperature with grilled meats, cheeses, ice cream or yogurt. Add more pepper or a splash of lemon juice as desired.