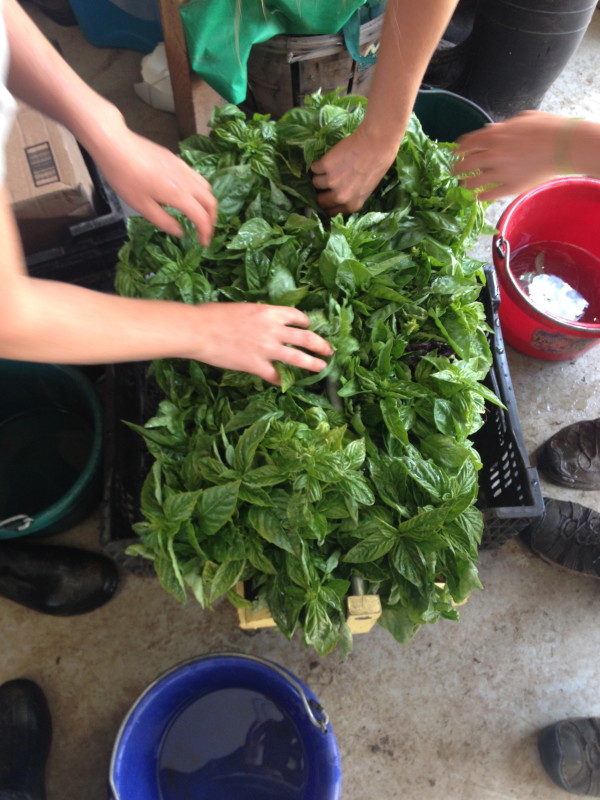 Make as much pesto as you can with local basil. It freezes well and will also store in the back of the fridge for months if covered with a slick of olive oil over the top. I almost always use sunflower seeds instead of the traditional pine nuts because they are about 1/100th of the cost. You can also leave them out entirely. Same with the garlic and cheese, the pesto will simply have a thinner mouth feel.
3 bu basil
2 garlic cloves
1/4 C sunflower seeds
2 C olive oil
2 tsp salt
1/2 C grated cheese, parmesan, raclette even cheddar
In a food processor, blend everything except the basil to make a paste
Add the basil and blend until desired consistency. Sometimes I leave a little rough, sometimes I like it smooth. Up to you.