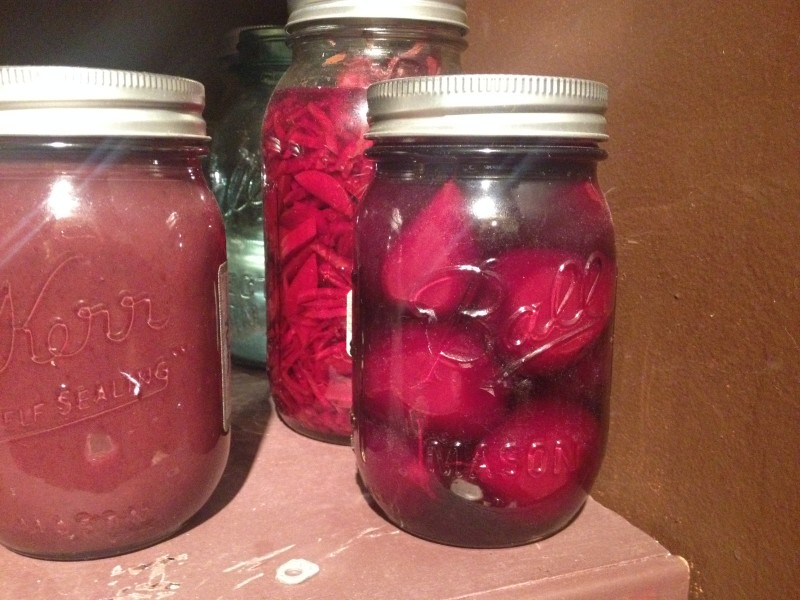 5 lbs beets, cleaned tops reserved for something else
1 qt water
3 C apple cider vinegar
½ C sugar
2 T salt
Toss beets with olive oil, salt and pepper and whatever herbs you have around—thyme and bay sprigs are my favorite
Place into a roasting pan, add a splash of water and cover with tin foil. Roast at 350F until beets are tender when pierced with a knife
Remove from oven and rub their skins off
Slice thinly
Bring water, vinegar, sugar and salt to a boil and be sure that sugar and salt dissolve
Pour hot liquid over the beets, allow to cool, then refrigerate. Home can at your own risk!