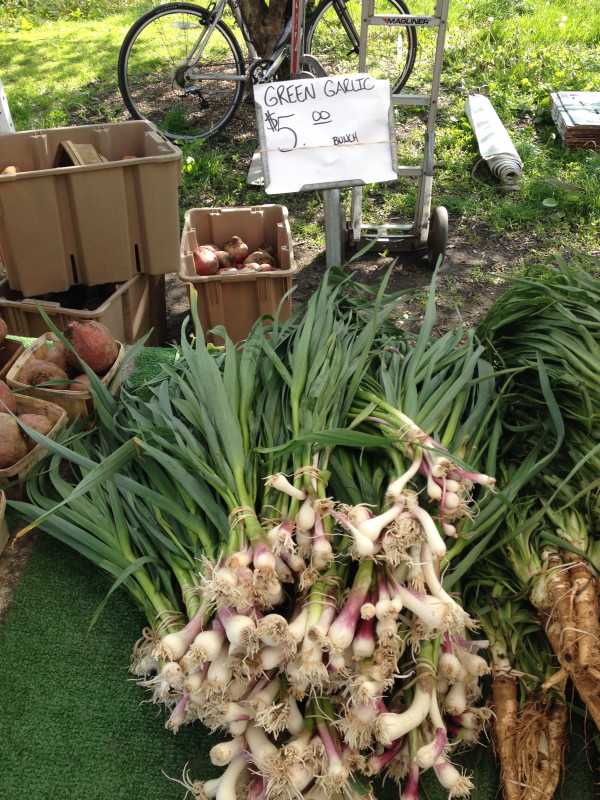 4 stalks green garlic thickly sliced
8 oz fresh spinach washed and chopped into strips
1 small onion thinly sliced
1 cup chicken stock or water
4 Tbspn butter
2 large servings of pasta just finished cooking (I like any long noodle with this sauce)
In a low pan sweat the onions and garlic in a knob of butter and a pinch of salt until soft.
Increase the heat and add the chicken stock or water.
When the liquid comes to a boil add the 3 T of butter and let reduce until saucy.
Drain the pasta and toss with the sauce and fresh spinach allowing the spinach to wilt.
Serve with a hefty grating of Raclette or Parmesan cheese.