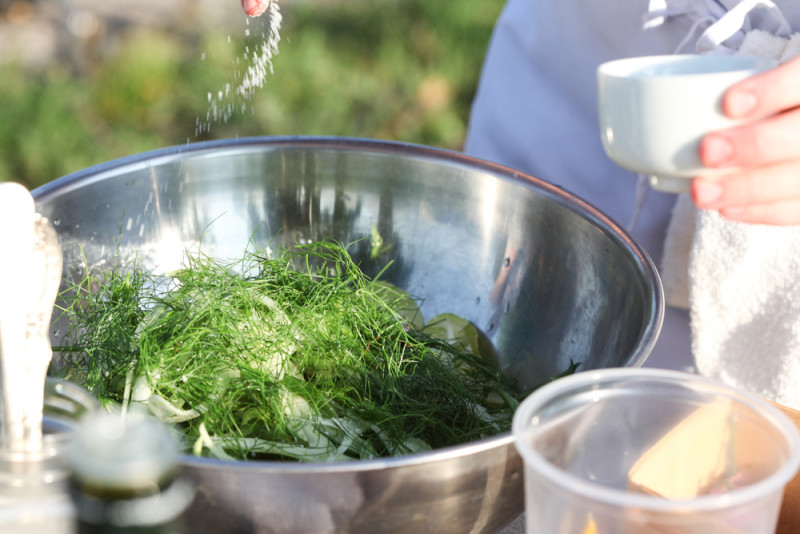 Remoulade is mayonnaise with chunky additions. It can be grated celery root or chopped pickles. This version benefits from the salty punch of capers and the refreshing astringency of parsley. Once made, it will hold in the fridge for several days. You can also simply add parsley and capers to store-bought mayo, but homemade mayonnaise can be a real revelation, so try making it at least once! If you don't have a food processor, mayo can be made by whisking, whisking, whisking away in a bowl. Just be sure to add the initial oil in a very slow stream because it will be more prone to breaking.
1 egg
1 yolk
½ lemon, juiced
½ tsp salt
10 oz vegetable oil
2 oz olive oil
2 T capers, drained
1 bunch parsley, washed and leaves picked and roughly chopped
In a food processor whiz the egg, yolk, lemon juice and salt to create a homogenous base.
Slowly drizzle in the vegetable oil. The base will start to thicken.
Add the olive oil. The mayo should be thick enough to stick to the blade of the machine.
Add the parsley and capers and pulse a few times to chop and combine with the mayo.