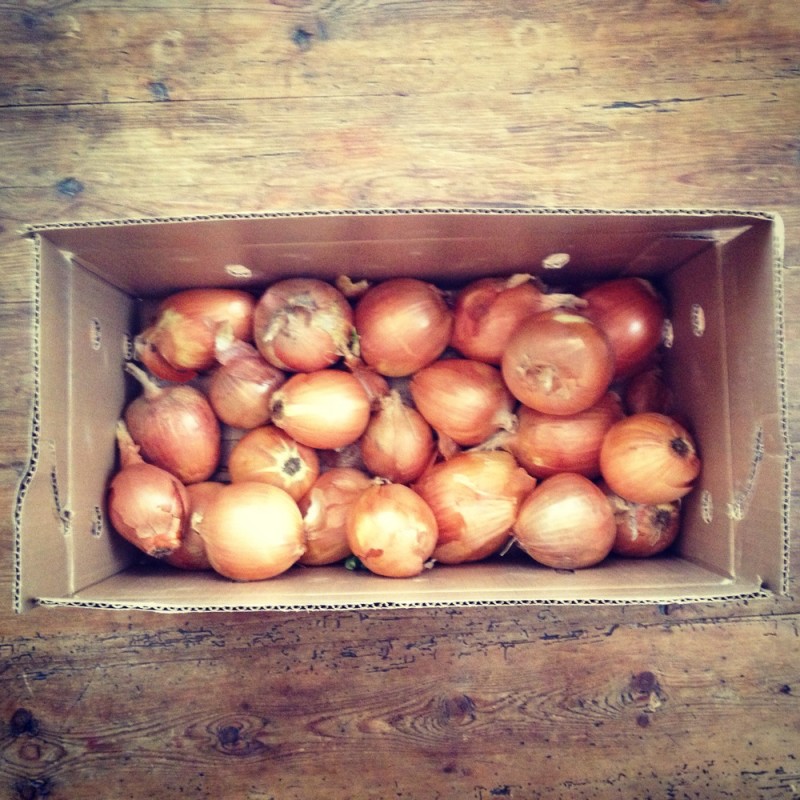 Here the onions are slow-cooked in their skins until golden brown. Served warm the eater will push the flesh from the skin and combine with the Raclette and Spinach. Some good crusty toast will take this from a cheese course to a light lunch. And don't rush the onions cooking, I'll often make a batch of these if I already have the oven on. They hold well in the fridge for about a week. Cippolini or shallots will also work well for this. And you can substitute other types of vinegar, but I avoid balsamic because the end result ends up too sweet for my tastes.
6 small yellow storage onions
some thyme sprigs
splash of olive oil
salt and pepper
2T sherry vinegar
2oz Leelanau Raclette per person
1 bunch spinach, washed and stemmed
Heat oven to anywhere from 300F to 375F. The lower the oven the longer it will take, the higher the faster.
Brush any loose papers from the onion and trim the root of the onion and be sure it is free of clinging dirt.
Toss the whole onions with the olive oil, salt and pepper, and thyme sprigs (also left whole) and place in an ovenproof dish and cover with tin foil.
Bake until the onions are golden and collapse under the poke of a finger or wooden spoon.
Remove from the oven, uncover and toss with the vinegar and let cool.
Serve warm or room temperature with the spinach dressed and next to the Raclette. Smash the onion out of its skin to mix with the spinach and top the cheese. Again some crunchy bread would be just fine with these babies.