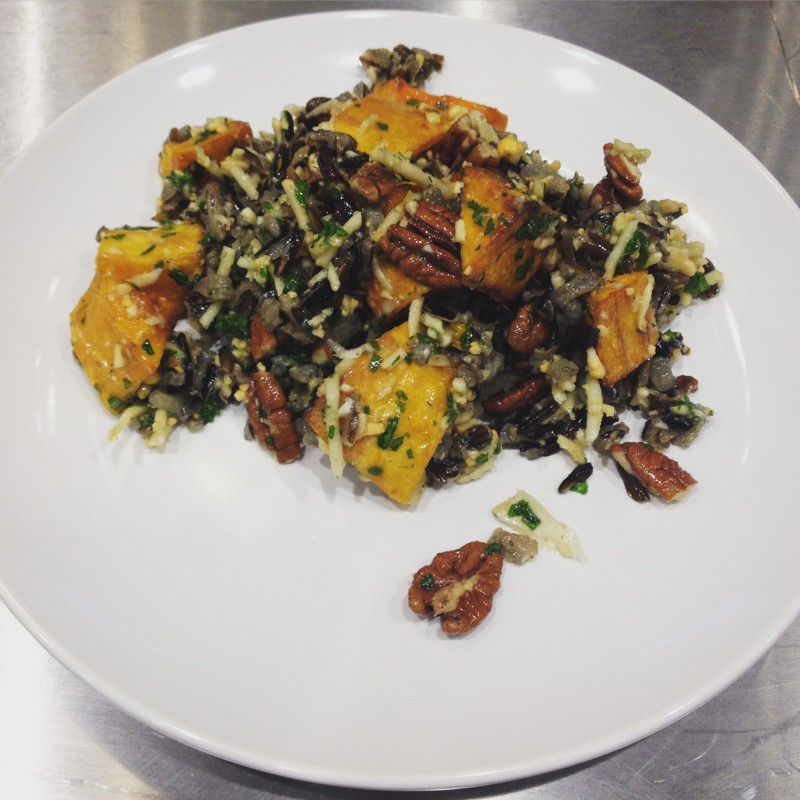 Sweet potatoes get a lot of the acclaim during the holidays, but a hearty squash salad sees me through those chilly nights. If you want to go extra hearty, add some massaged kale or roasted radicchio.
1 large squash, peeled
2 C wild rice, soaked overnight
1 small onion, diced
2 cloves garlic, minced
2 C white wine or verjus
1 C pecans, toasted
1 bu parsley
¼ C vinegar, sherry or white wine would be my preference
½ C olive oil
salt and pepper
In a large pan, heat a glug of olive oil and sweat the onion and garlic until translucent
Add the white wine and reduce till dry
Add the soaked wild rice and cover with water and cook until tender
Allow the rice to cool slightly
Heat the oven to 375F
Cut the squash into large cubes, toss with olive oil, salt and pepper and roast until golden
Roughly chop the parsley
Toss the drained rice, with the squash, pecans, parsley, vinegar, olive oil and salt and pepper.
Taste and adjust seasoning.